Clergy
Rabbi Samuel Kieffer, Senior Rabbi
T: 954-968-4545 ext. 18
E: rabbikieffer@beth-am.org
Rabbi Samuel Kieffer was born in Niagara Falls, New York and grew up on Long Island. He is married to Melinda and they have three married children, and eleven grandchildren. Rabbi Kieffer received a BA in political Science from Columbia University and a MA in Jewish Studies, Rabbinic Ordination, and an honorary doctorate from the Jewish Theological Seminary.
He served pulpits in Montclair, New Jersey, Schenectady, New York, Weston, Florida, and interim pulpits in Philadelphia, Pennsylvania, and Margate, FL. Rabbi and Melinda fulfilled a lifelong dream of making Aliyah in 2013, and they plan on returning to Israel in the future.
Rabbi Paul Plotkin, Rabbi Emeritus
T: 954-968-4545 ext. 10
E: ravpp1@gmail.com
Rabbi Paul Plotkin is Rabbi Emeritus of Temple Beth Am. He was an active pulpit Rabbi for over 40 years serving Temple Beth Am for 33 years. He is past president of the Rabbinical Assembly in the Southeast region, and for almost a quarter of a century has served on the Rabbinical Assembly's committee on Jewish Law and Standards. He is the founding chairman of its Kashruth sub committee. Rabbi Plotkin is also the Rav Hamachshir in charge of the Kashruth for Ben's Kosher restaurant chain.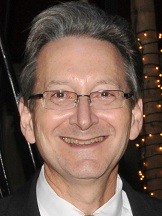 Dr. Scott Demsky, Shaliach Tzibor
T: 954-968-4545
Dr. Scott Demsky earned a Doctor of Arts degree in mathematics from the University of Miami in Coral Gables, FL. He is currently a professor of mathematics at Broward College in Davie, FL. Scott studied cantorial music with Rabbi/Cantor Neil Blumofe in Austin, Texas and Cantor William Lipson (z"l) in Boca Raton, FL. Before joining Temple Beth Am, Scott was the cantor at Congregation Shaarei Kodesh in Boca Raton from 2005 to 2014, and served as a part-time cantor at B'nai Torah Congregation in Boca Raton from 2014 to 2018. Scott has enjoyed his first year with the Temple Beth Am family, and he looks forward to sharing many more meaningful musical experiences with the congregation in the years ahead.
Sun, May 16 2021
5 Sivan 5781
Today's Sefirah Count Is 49
היום תשעה וארבעים יום שהם שבעה שבועות לעמר
Today's Calendar
---
This week's Torah portion is

Parshat Nasso
Candle Lighting
Havdalah
Erev Shavuot
View Calendar
.
Sun, May 16 2021 5 Sivan 5781