Clergy
Rabbi Michelle L. Goldsmith, Senior Rabbi
T: 954-968-4545 ext. 118
E: rabbigoldsmith@beth-am.org
Rabbi Michelle L. Goldsmith received her BA in Hebrew Bible and Master of Hebrew Letters from the American Jewish University, and an MA and Rabbinic Ordination from the Jewish Theological Seminary. Prior to her arrival at Temple Beth Am she served as the senior rabbi at synagogues in Herndon, Virginia and Birmingham, Alabama. Rabbi Goldsmith began her career as the associate rabbi at synagogues in Jacksonville and Sarasota, Florida. Throughout her career Rabbi Goldsmith has had a passion for Jewish education for all ages, bringing warmth and joy into her classes and services, and welcoming those who wish to explore Judaism. Rabbi Goldsmith has served on the Rabbinical Assembly Resolutions Committee, on the George Mason Hillel Board, and participated in interfaith programs in each community she has served. She and her husband Jeff have four children and two cats, and are happy to have returned to the sunny state of Florida. Rabbi Goldsmith is delighted to have joined Temple Beth Am and hopes to serve the community for many years.
Rabbi Paul Plotkin, Rabbi Emeritus
T: 954-968-4545
E: ravpp1@gmail.com
Rabbi Paul Plotkin is Rabbi Emeritus of Temple Beth Am. He was an active pulpit Rabbi for over 40 years serving Temple Beth Am for 33 years. He is past president of the Rabbinical Assembly in the Southeast region, and for almost a quarter of a century has served on the Rabbinical Assembly's committee on Jewish Law and Standards. He is the founding chairman of its Kashruth sub committee. Rabbi Plotkin is also the Rav Hamachshir in charge of the Kashruth for Ben's Kosher restaurant chain.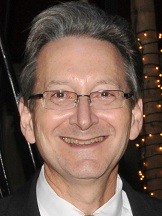 Dr. Scott Demsky, Shaliach Tzibor
T: 954-968-4545
Dr. Scott Demsky earned a Doctor of Arts degree in mathematics from the University of Miami in Coral Gables, Florida. He is currently a professor of mathematics at Broward College in Davie, Florida. Scott studied cantorial music with Rabbi/Cantor Neil Blumofe in Austin, Texas and Cantor William Lipson (z"l) in Boca Raton, Florida. Before joining Temple Beth Am, Scott was the cantor at Congregation Shaarei Kodesh in Boca Raton from 2005 to 2014, and served as a part-time cantor at B'nai Torah Congregation in Boca Raton from 2014 to 2018. Scott has enjoyed his years with the Temple Beth Am family, and looks forward to sharing many more meaningful musical experiences with the congregation in the years ahead.
Mon, October 2 2023
17 Tishrei 5784
Today's Calendar
Minyan

: 7:20am
Minyan

: 6:00pm
Monday Night Bingo

: 6:15pm
Al-Anon

: 7:00pm
---
Candle Lighting
Havdalah
Chol Hamoed Sukkot
View Calendar
.
Mon, October 2 2023 17 Tishrei 5784